Splash Waterworld
Posted on
Skegness's costly £13 million redevelopment leave a stream of guests drenched with excitement and ready for a 'splashing time'.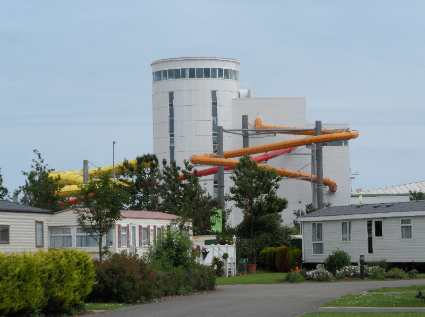 3 years of constant hard work and dedication has finally paid off for Butlins. The new Splash Water World has left many families streaming with excitement and raring to experience this newly added feature on the Butlin's entertainment list, which is unbelievably all included in the price. This extension was built solely for your delight, guaranteeing that there is something to excite everyone.
The development is 50% bigger than the previous Splash Water World; the pool is three dimensional with cargo nets in the ceilings, allowing you to walk high above the pools. Splash Water World has always been a popular facility; even the existing pool features were great at the time. The Best architects and the finest interior designers have come together to create the new Splash, adding seaside elements to the pool areas, making everything 'bigger', ''better' and with you in mind.
Butlin's Splash Water World has been littered with choices, with deliberately different rides and features. The sheer scale development offers you; Four main pool areas to choose from with four new and improved rides, these being the Beach wave pool, the rapids, the whirl pool and the new children's pool, this special shallow area has been created with the little ones in mind. Excitable activities ranging from a Family raft ride. An adrenaline ride down flumes which is the fasted ride in splash, with 15-20 seconds of sheer speed. A new DJ box feature has been added to change the environment, aimed especially at the older children and teens. Without a doubt this space was designed for playing. With a Subtropical temperature which is always the same! Moreover, the stimulating Space bowl ride which leaves you completely disorientated as you venture further downwards, you will want to go through it again and again! This area has been built with your safety in mind with qualified lifeguards.
What do you think of the new Splash Water World?
See you at Skegness soon!