Butlins Skegness Caravans - Adult Weekends in 2020
Posted on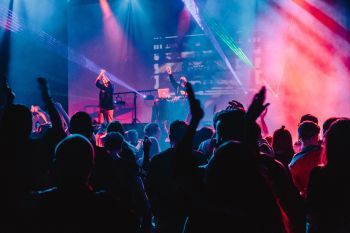 The popular Adult Music Weekends have been brought to a halt due to social distancing. It is safe to say that 2020 has been a rollercoaster of unexpected setbacks. Thousands of you have missed out on this lively weekend, instead of letting your hair down and enjoying yourself, we are all socially distancing… Staying safe is the number one priority, however, lets be real, social distancing would've soon been forgotten about if these weekends hadn't been cancelled.
The Weekends in September and October that have been cancelled are…
'90's Reloaded' on the 11th of September
'Disco Inferno' on the 18th of September
'Absolute 80's' on the 25th of September
'Great British Alternative Music' on the 2nd of October
and finally, 'We Love the 70's' on the 16th of October
Do not be disheartened! You can make up for lost time with the events coming in 2021.
Big Music Weekends to look forward to in 2021 at Butlins Skegness
Anybody who has booked a caravan with us and that has had one of their weekend's away cancelled will be emailed with plenty of options soon